Tomorrow is the day! First day of school for 2022-2023. The doors will open at 7:30 am for breakfast or students may go to the gym. At 8 am, the bell will ring and teachers will be walking the students down to their classroom. Parents may walk their child to the classroom and then exit the building so we can begin our educational day. Breakfast is biscuits and gravy. Lunch is pizza munchable or PBJ sandwich. Remember, breakfast and lunch are FREE!! Get a good nights rest and we will see all of our students tomorrow.
If your child will be administered medication at school, please stop by the office to complete the medication form as well as drop off the medication. The office will be open today until 3:00 PM. You may also stop-by in the morning after 7:30 AM. Thank you. -Sarah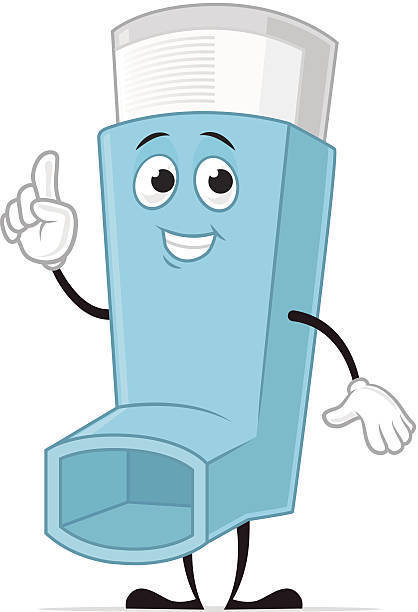 As we get closer and to the 1st day of school, please keep in mind the health requirements for your child. Please check this list and make sure your child has everything corresponding with their grade level. Also, if there are outstanding requirements from last year, they are still due! I will be sending out individual messages once school gets started if your child is missing documentation. The item most forgotten is the 6th grade vaccines! If you have any questions regarding your child's records at this time, please feel free to reach out to me privately. Thanks! Kristi Isaac
Allendale School Registration is underway! The first day of class is Friday, August 12. Please log into your TeacherEase Account to register your child. If you do not have a TeacherEase Account or would like to register in-person, please contact me via email at
scourter@allendaleschool.net
or leave me a message at 618-299-3161, x2. Thank you! -Sarah
Allendale School Online Registration is now open! Please log into your TeacherEase Account to register your student. If you do not have a TeacherEase Account or would like to register in-person, please contact me via email at
scourter@allendaleschool.net
or leave me a message at 618-299-3161, x2. Thank you! -Sarah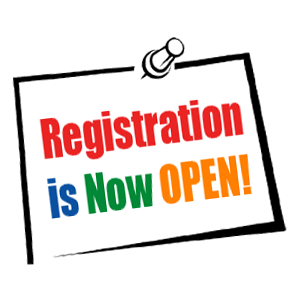 The Awards Day Program will be on Facebook Live today starting at 12:15 pm. It can be accessed on Facebook at Yellow Jackets Basketball Live Stream or you may go to the school website (allendaleschool.net) and click on Basketball Live Stream at the top of the home page. Dismissal of students today will be at the conclusion of the program (approximately 1:15 pm)
WVC Basketball Camp 2022 will be held June 20-22 for those entering Kindergarten through 8th grades. Flyers will go home tomorrow!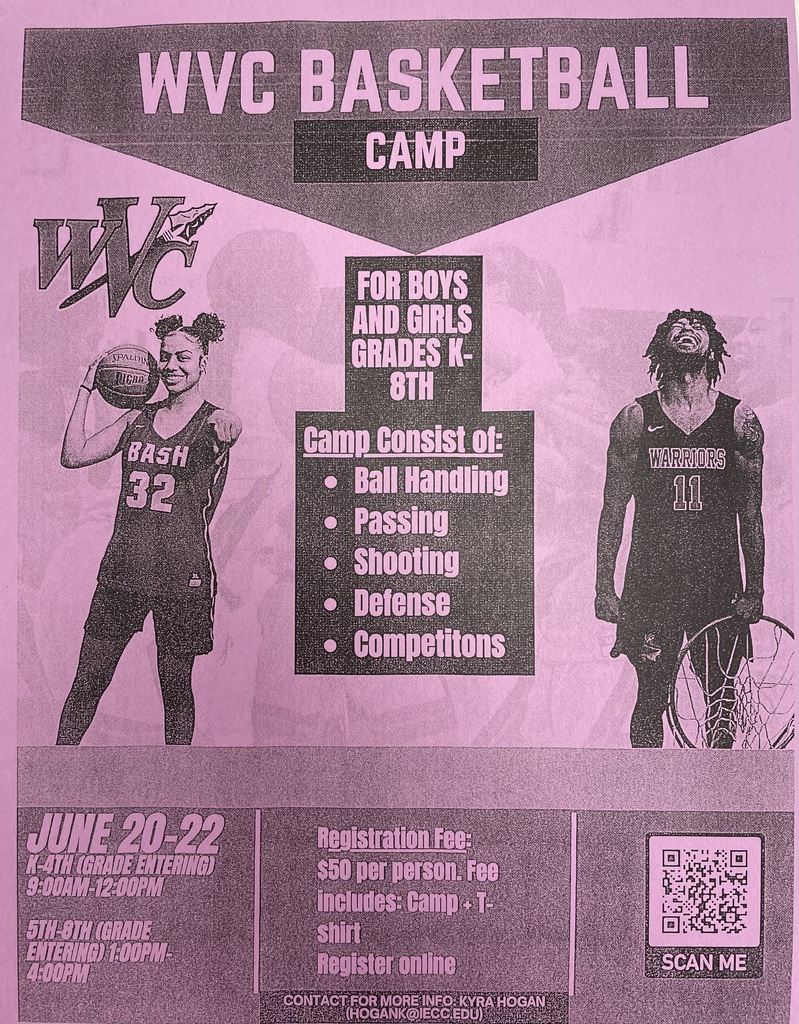 Free Orthopedic Clinic will be held on Monday, June 20 from 2:30 - 4:30 PM by appointment only. Please see attached flyer for more information.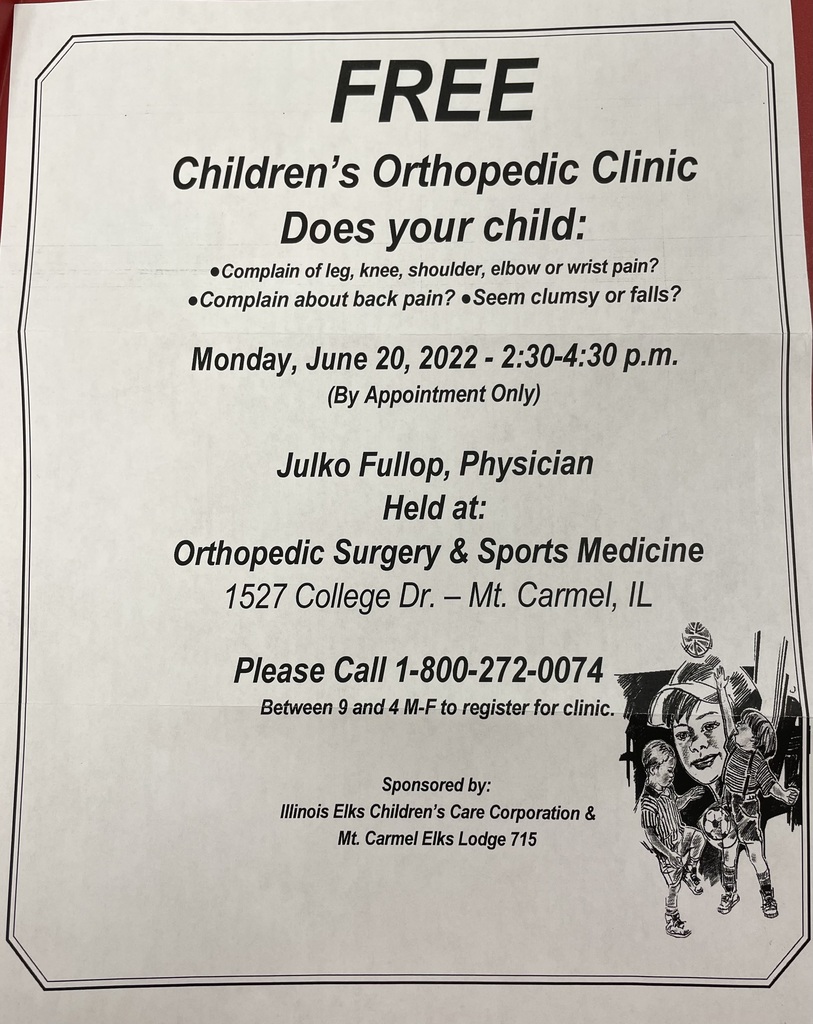 Due to no power or certainty when it will come back on, Allendale CCSD 17 will not have school on Friday, May 20th. We will see you Monday.
Allendale First Christian Church invites you to COME ONE, COME ALL!! Mark your calendars for Vacation Bible School on July 10-13. More information on the attached flyer. Flyers will go home today.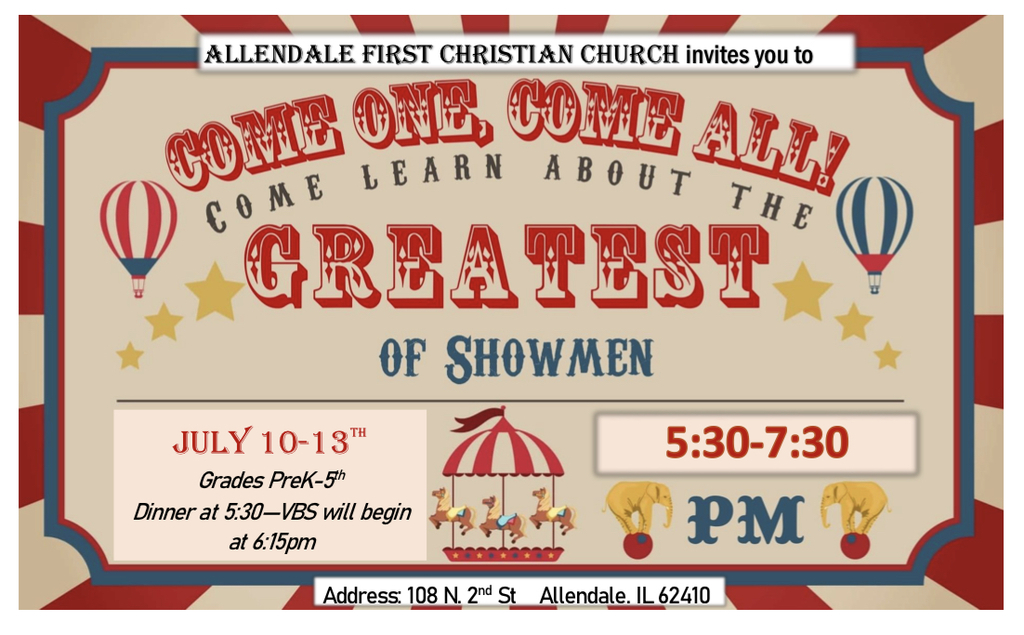 Mt. Carmel Jr. Golf Clinic 2022 will be held May 31, June 1, 2 from 8:00 - 9:30 am. Clinic Fee is $40. For more information, please contact 618-262-5771. Forms will go home with students this week.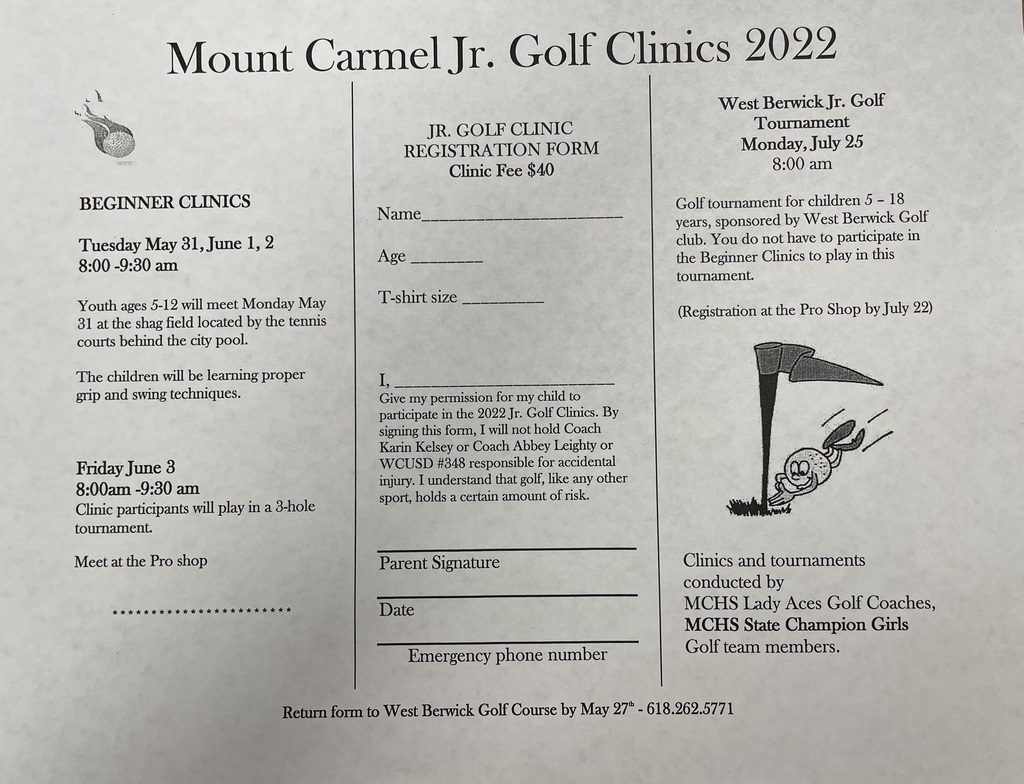 Mt. Carmel Pickleball Club will be hosting a Summer Camp for ages 8-14 on June 13, 14, and 15 from 9:00 - 11:30 am at the City Park Pickleball Courts. The fee is $20. More information is on the attached registration form. Forms will also be going home with 3rd through 8th graders.
8th Grade Promotion Information: The Allendale School 8th Grade Promotion Ceremony held on Monday, May 23 at 7:00 PM at the Allendale School circle bus drive, weather permitting. Please bring your lawn chairs. If raining, the ceremony will be in the gymnasium. The First National Bank of Allendale will graciously be donating a 5x7 individual and a 5x7 class picture to each 8th grade student. To purchase additional pictures through Aly Mae Images, please use the below picture link:
https://docs.google.com/forms/d/e/1FAIpQLScBmsRk9v7KfHr9oBgWuXWPzPbiee5QvPHe_wmwzOHyPXmaHQ/viewform?usp=sf_link
Each graduate will receive a free graduation DVD free of charge from Allendale School. An order form for additional DVDs ($10.00 each) will be going home with students.
Golden Aces Football Camps will be held in July. Please see the flyer attached for more information. Send completed forms and payment to Michael Brewer at Mt. Carmel High School. Forms will go home this week. If you have questions, please call 618-262-5104.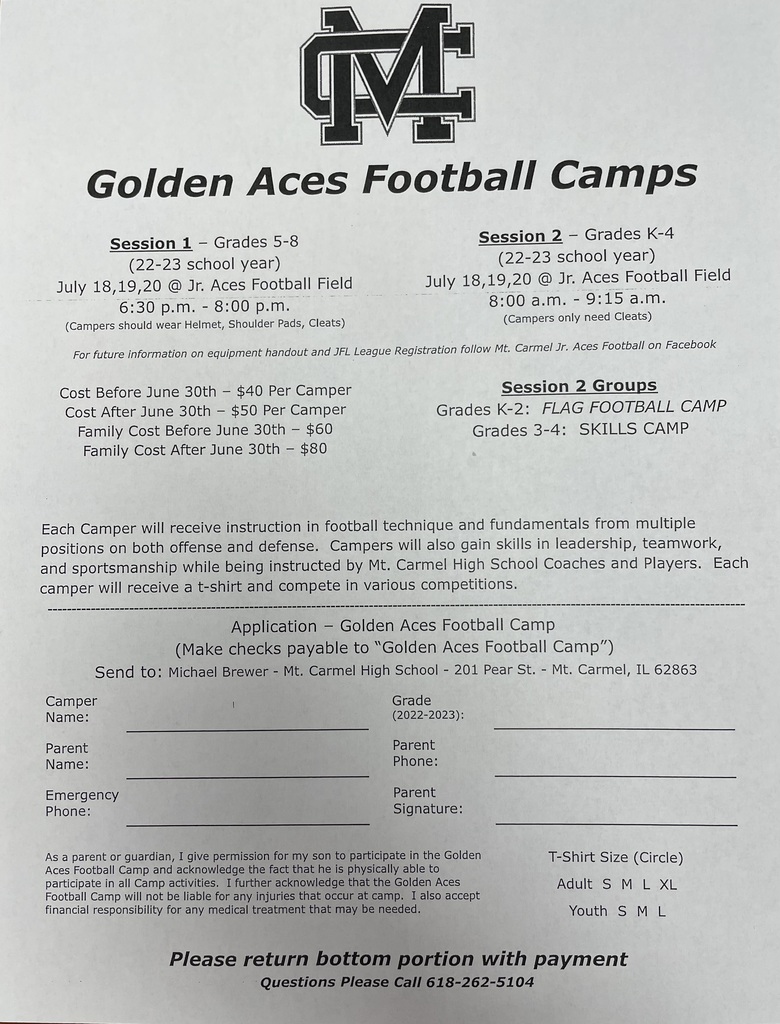 The MCHS Cheer Clinic will held June 6-9, 2022 for those entering grades PK through 6th in the Fall. Pre-Registration cost is $45.00 BEFORE Friday, May 20, 2022. Sibling discount $30.00 is available for each additional sibling. Registration AFTER May 20, 2022 is $55.00 and $30.00 for each additional sibling. You must pre-register by may 20th to guarantee a t-shirt. Contact MCHS Cheer Coach, Amy Blake at 618-262-7161. Forms will go home today. Please turn forms into MCHS.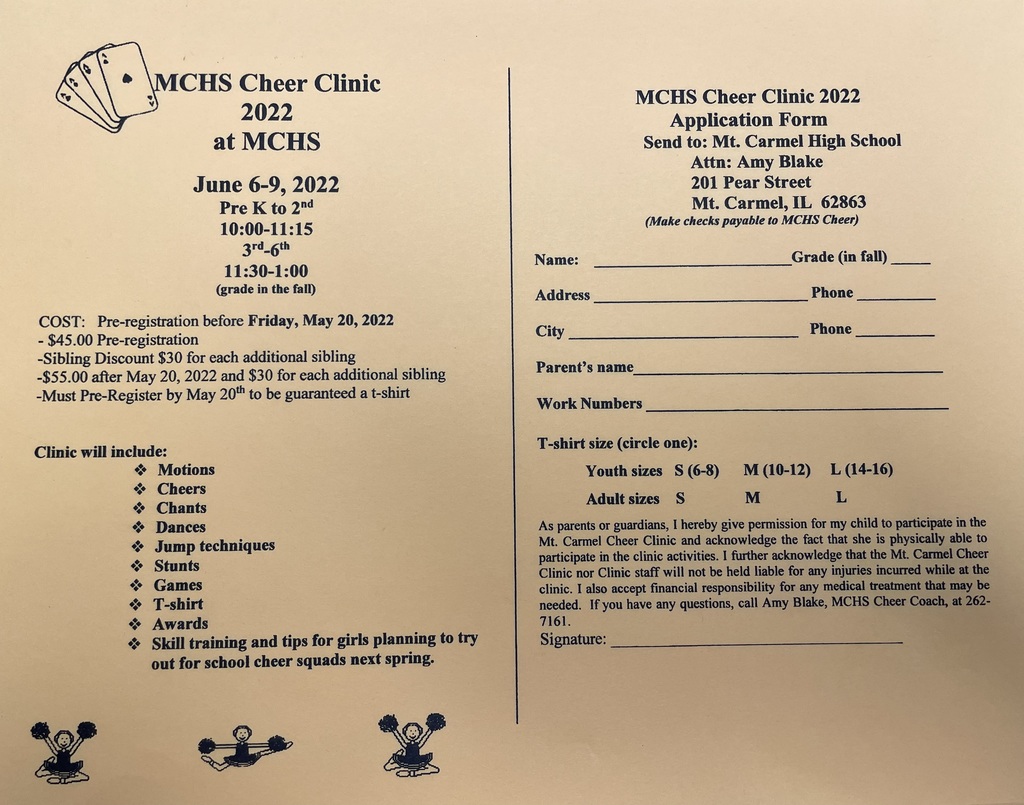 2022 Lunch Wagon Schedules! Flyers will also go home with students today.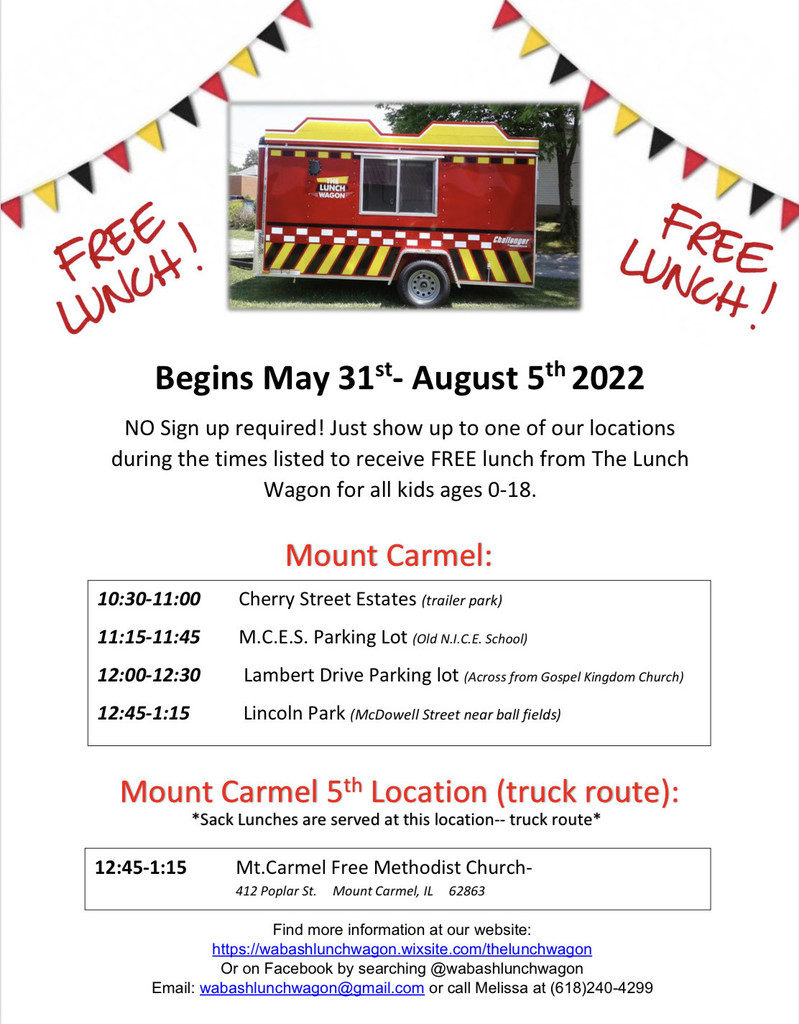 6th Grade Parents: Class of 2028 Shirts orders are due Tuesday, May 10. Please turn forms and payment into the school office. Forms will go home today with students.
Upcoming Lunch Menu Changes for the Following Days: Friday, May 6: Pepperoni Sub Alt. Cheesy Veggies/Dip Chips Fruit Milk Friday, May 13: Bosco Sticks Alt. Ham & Cheese Sandwich Side Salad Fruit Milk
Illinois Junior Chefs cooking classes will be offered to Allendale Students in 2nd through 8th grades at the Allendale Ruritan Building. The flyer includes a separate registration link for each week the class will be offered. There is a limit of 12 participants per week with an option to be added to a wait list when the registration is full and a deadline to register of May 31. Please contact Carol at
cjeanvm@illinois.edu
for more information.