Cisne 7th Grade Boys Basketball Tournament Information.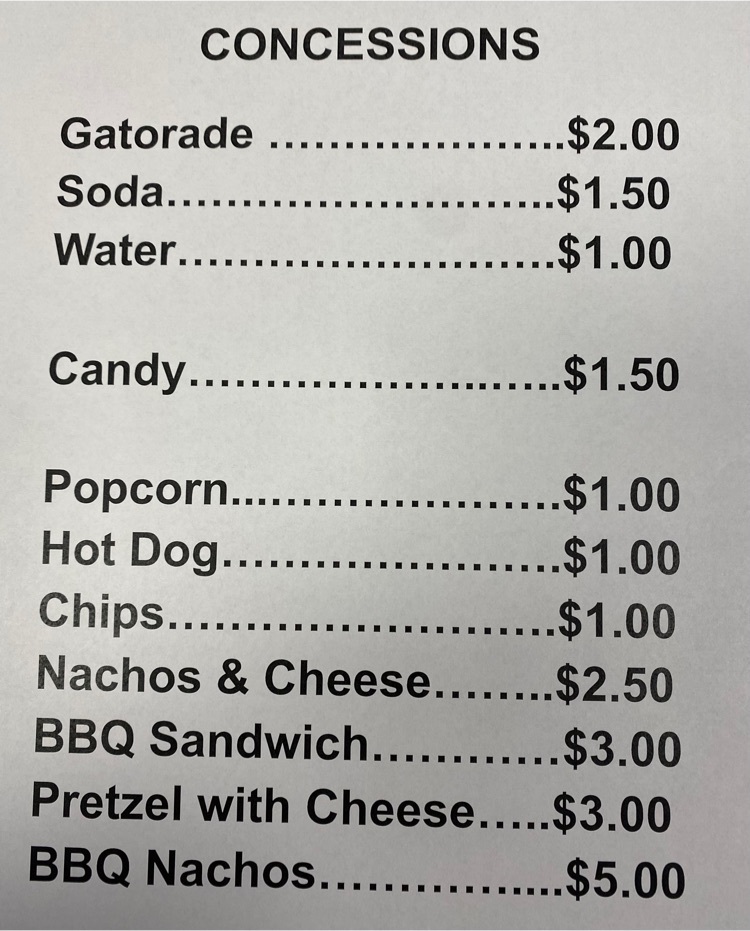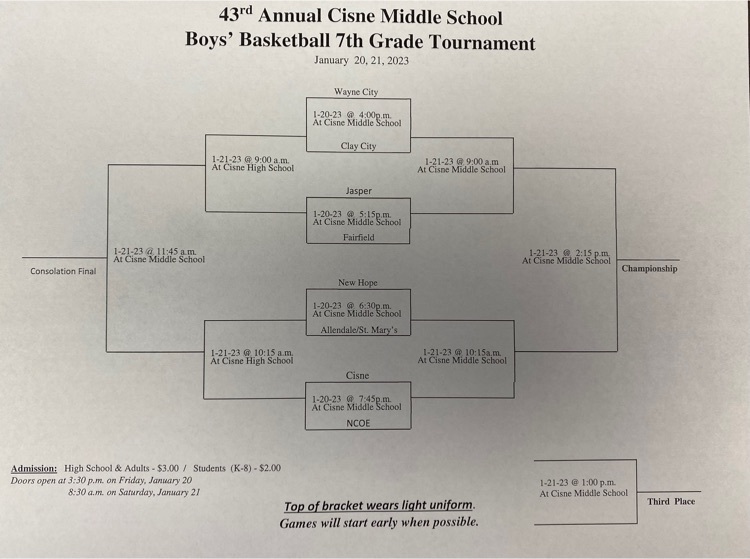 On Tuesday, Boy's Basketball will be at home starting at 5:15 pm against West Salem. On Wednesday, it will be 8th grade night as we take on Albion starting at 6 pm. Also on Wednesday, the concession stand will have Pulled Pork sandwiches available. Thank you Phillip Potts.

Just a reminder: school will not be in session at Allendale CCSD 17 on Monday. We will be back in session on Tuesday. Thank you.

Tomorrow, Tuesday, January 10th, after-school tutoring will begin for the second semester. Students will be working from 3:15-4:00 pm. Please be prepared to pick your child up at 4:00 pm. If you have decided to remove your child from tutoring, or have interest in your child coming to after-school tutoring, please contact Mrs. Brogan at
cbrogan@allendaleschool.net
.

The Christmas Program at 12:15 pm today will be shown live on Facebook at the following site: Yellow Jackets Basketball Live Stream. You may also go to allendaleschool.net and click on "Basketball Live Stream" at the top of the home page.

Mrs. McGee and Mrs. Tarpley's classes opted out of a gift exchange this year. They decided to donate items to Safe Haven. Receiving the donations for Safe Haven was Renee Thread.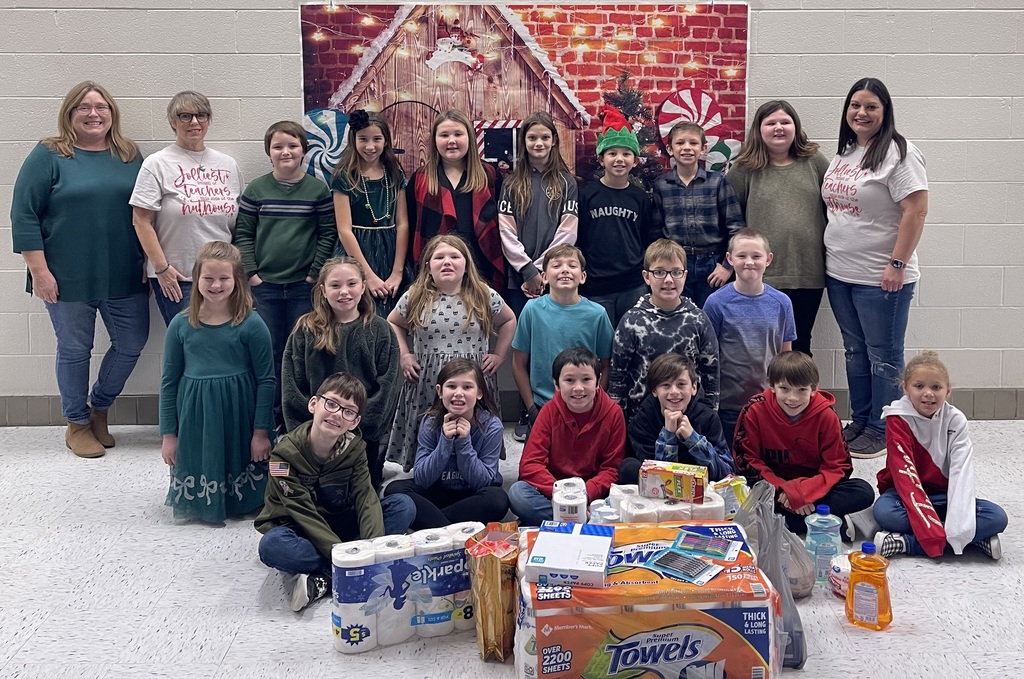 From Our Head Cook, Ms. Karla: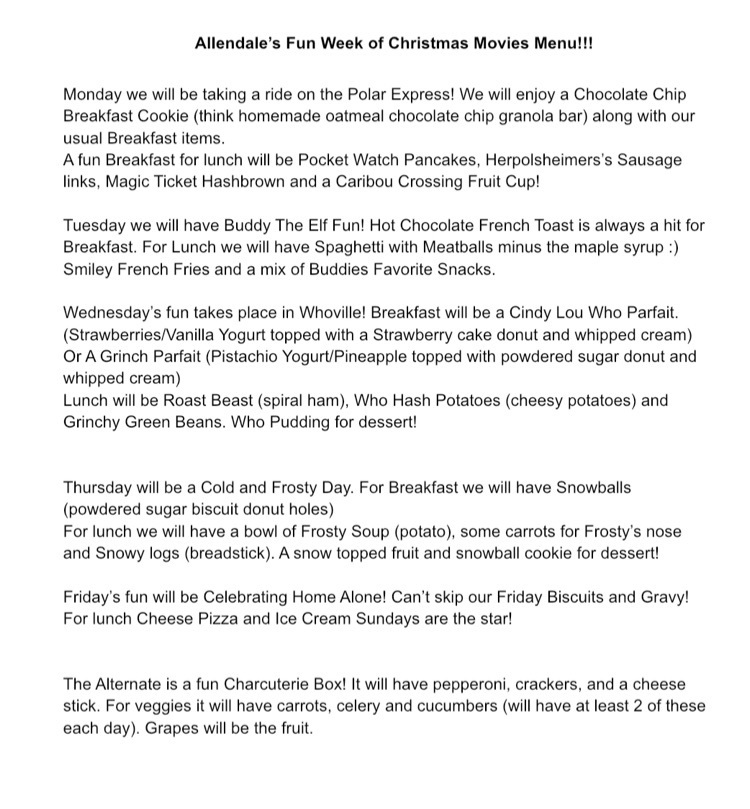 Allendale CCSD 17 would like to congratulate the November Students of the Month: front row - Wade Barbre (1st Grade), Luke Harms (3rd Grade), Addyson Bellinger (2nd Grade), Millie Spore (Kindergarten) back row - Vivian Doerr (4th grade), Jayce Weiss (Junior High), Adrienne Lawrence (Junior High)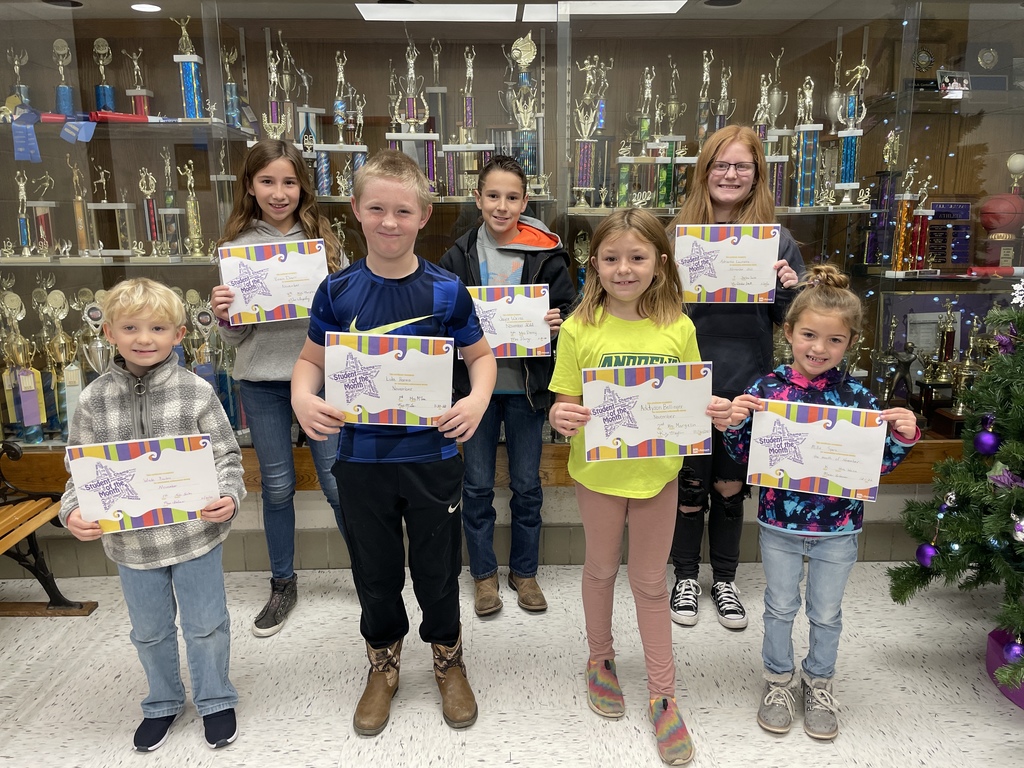 Mt. Carmel Elks Hoop Shoot December 10 Mt. Carmel High School Doors open at 8:30 am
The Children's Orthopedic Clinic is by appointment only! Call 1-800-272-0074 today to schedule.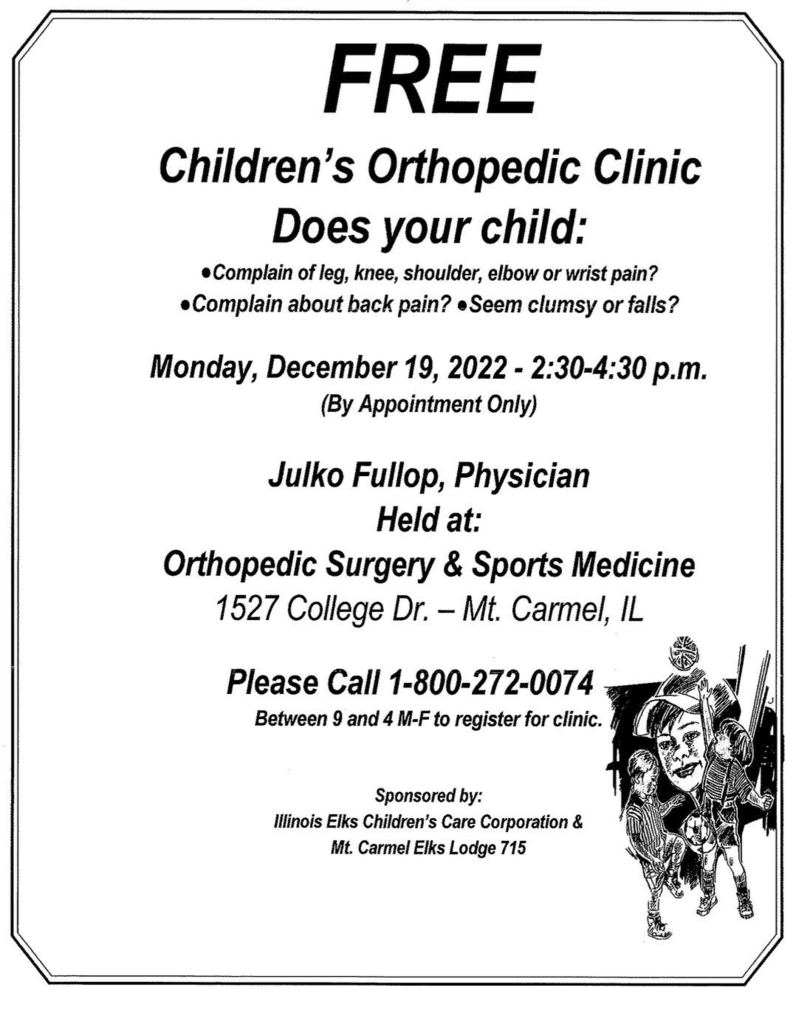 It's beginning to look at lot like Christmas! Thank you 8th grade for putting up our school Christmas tree!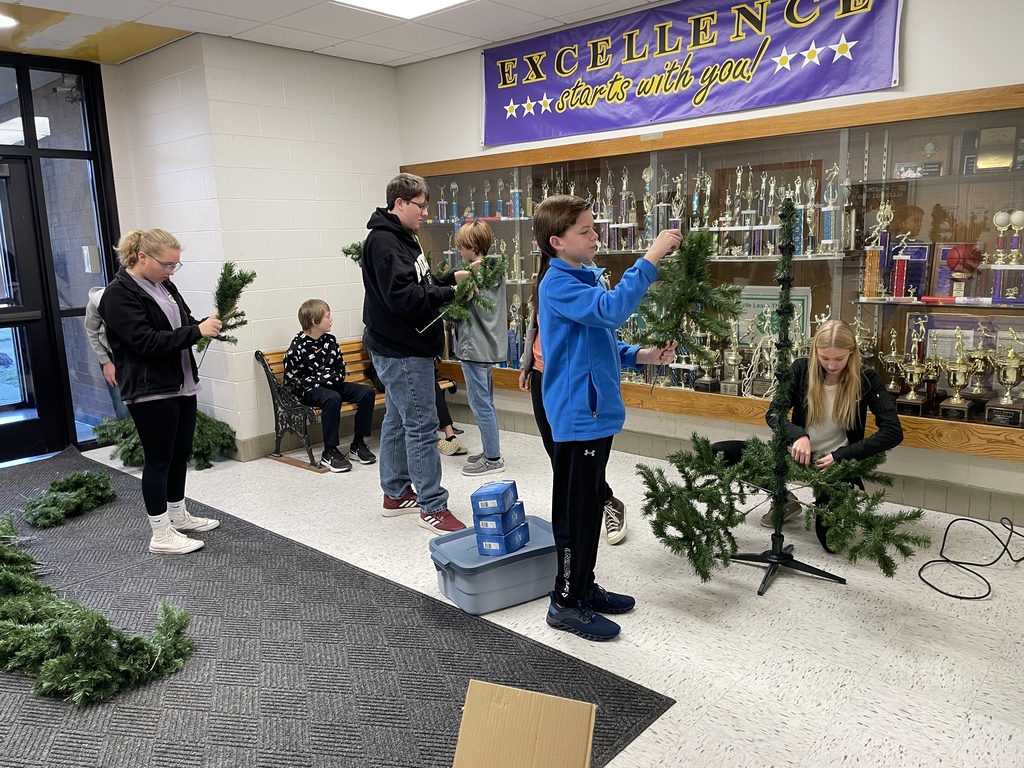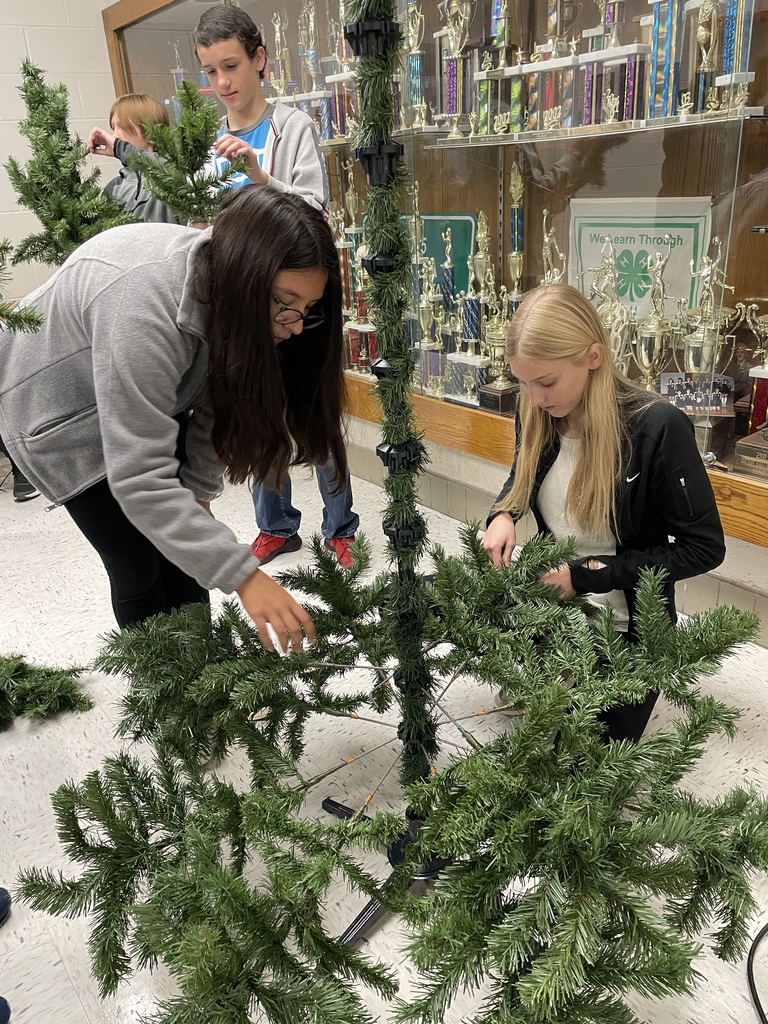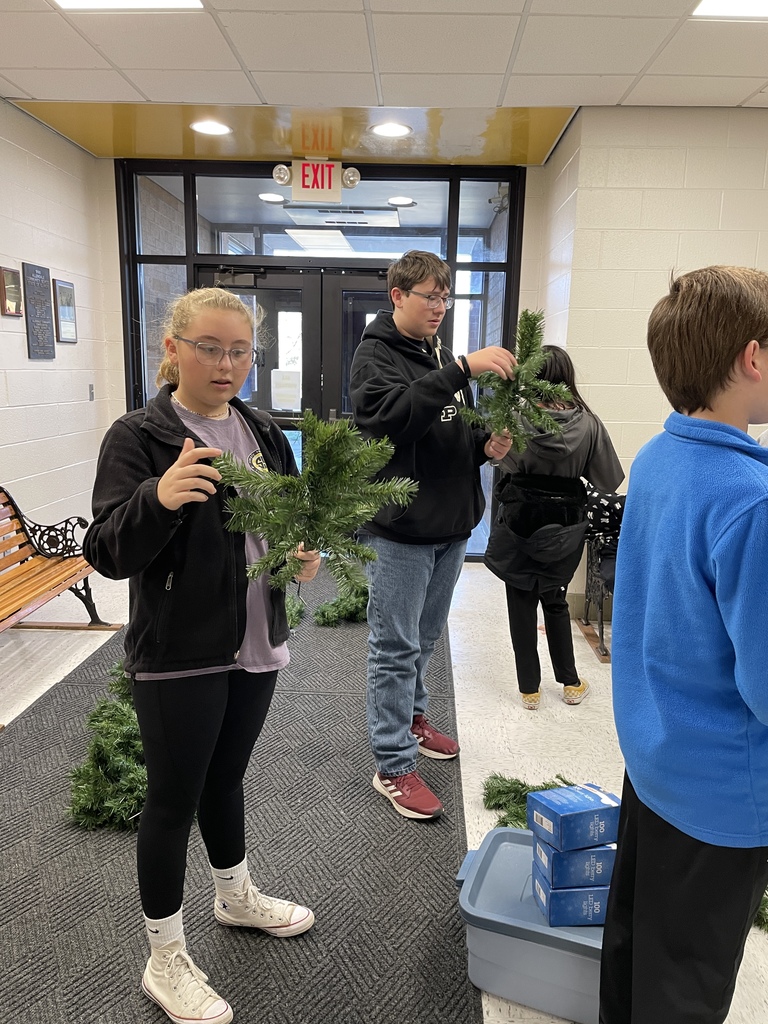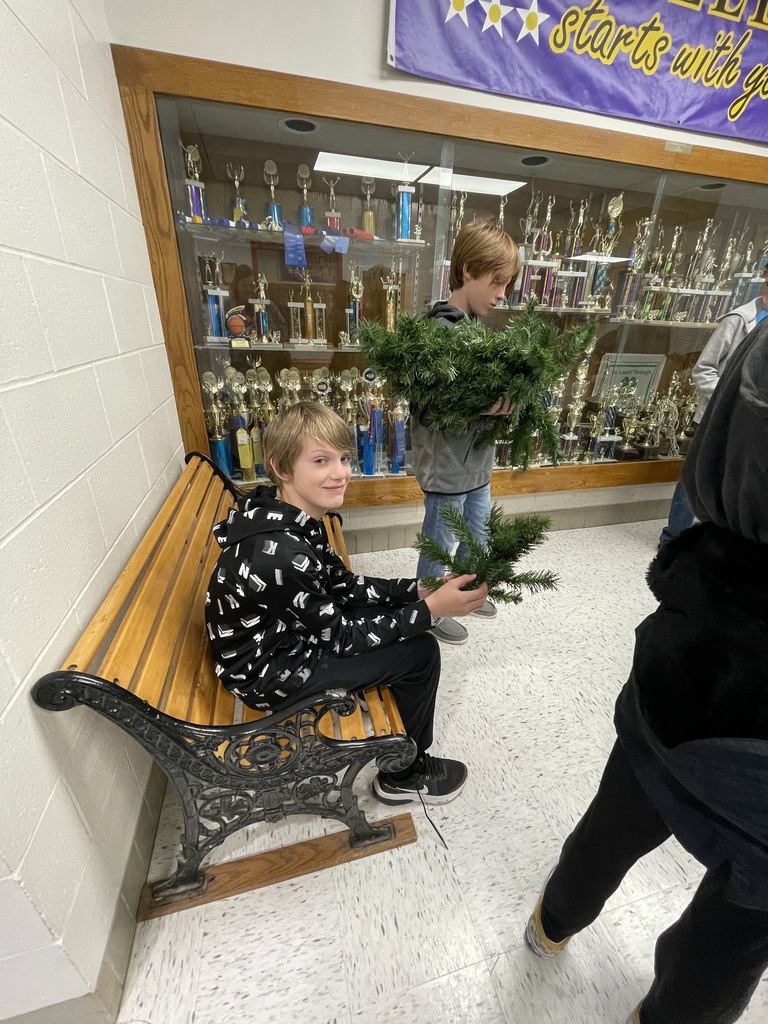 *SCHEDULE CHANGES* Boys Basketball - the December 6th home game against New Hebron has been moved to December 7th. C-game at 5:15 pm Girls Basketball - we have added a game for the Lady Rockets on Wednesday, December 14th against Lawrenceville at St. Mary's. C-game at 6 pm, B-game to follow.
Boy, the school kitchen smells extra tasty today! Ms. Karla is prepping for her Thanksgiving Feast for tomorrow!! Here's a sneak peak...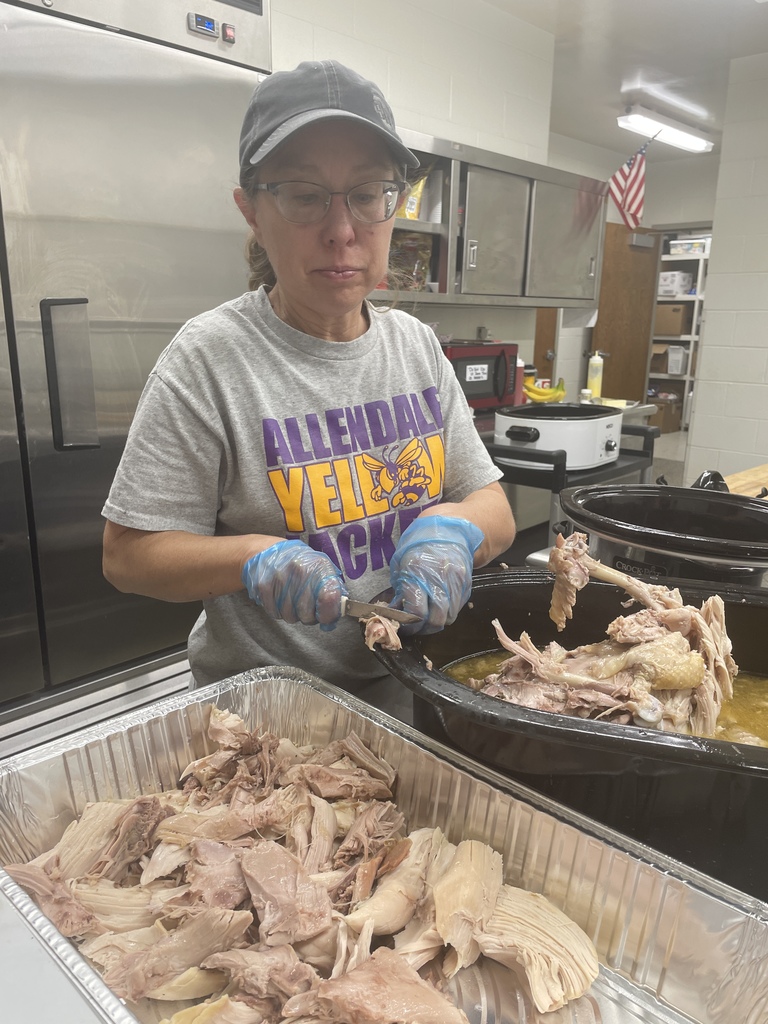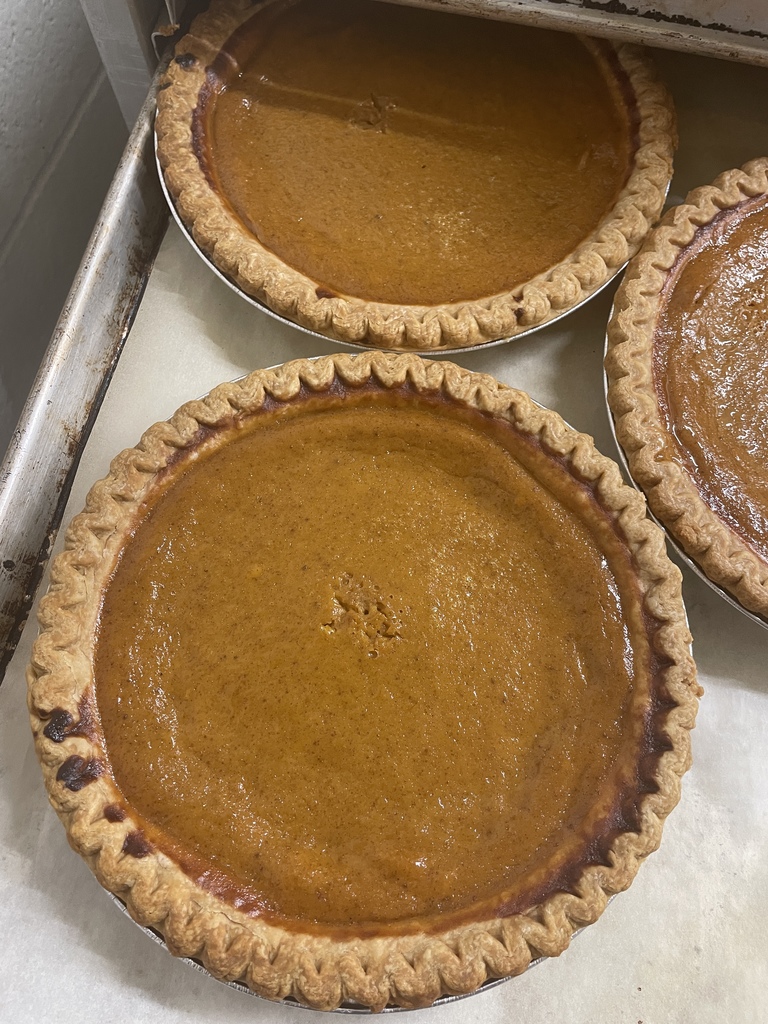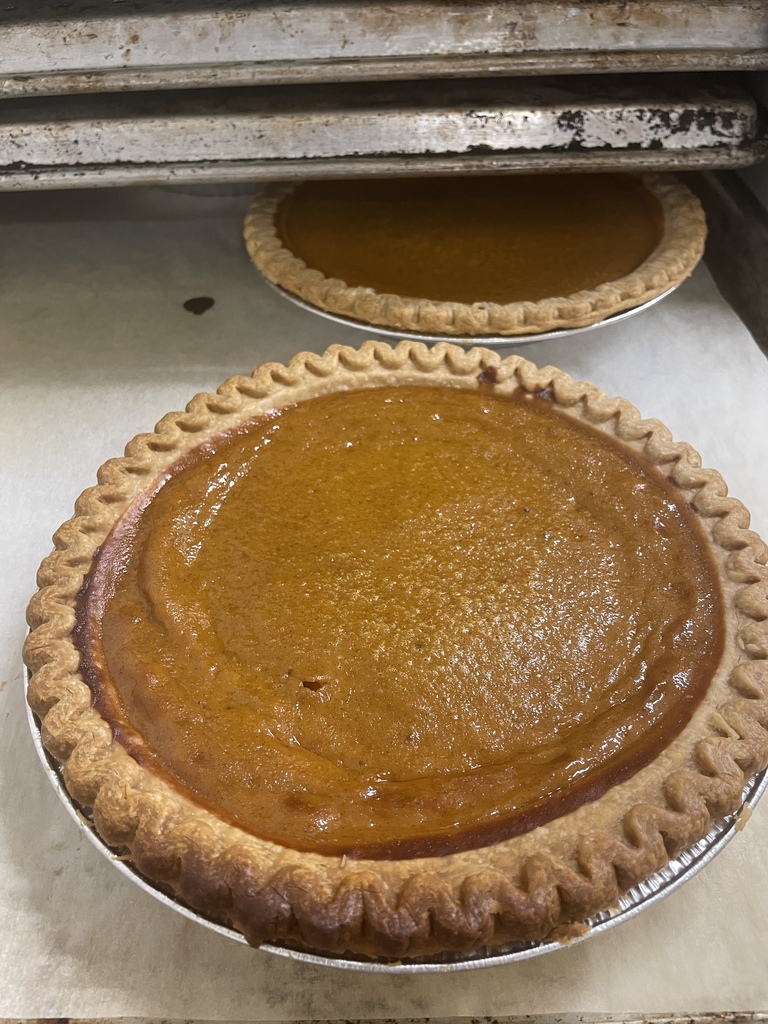 Allendale CCSD 17, in conjunction with the Wabash County Sheriff's Department, held our annual lockdown safety drill. The faculty, staff, and students did an excellent job in the drill. Afterwards, we had a short assembly in which Sheriff Morgan and Deputy Cheadle spoke with the students and the students were able to meet the newest member of the Sheriff's department, KiKi.

Just a reminder, there is NO SCHOOL tomorrow, Tuesday, November 8. We will see the students again on Wednesday. Go vote! Thank you.
WVC Library "Thankful" Family Reading Night will be held on Thursday, November 10 at 6:00 PM for PK - 2nd grade; MUST RSVP! See flyer for more details.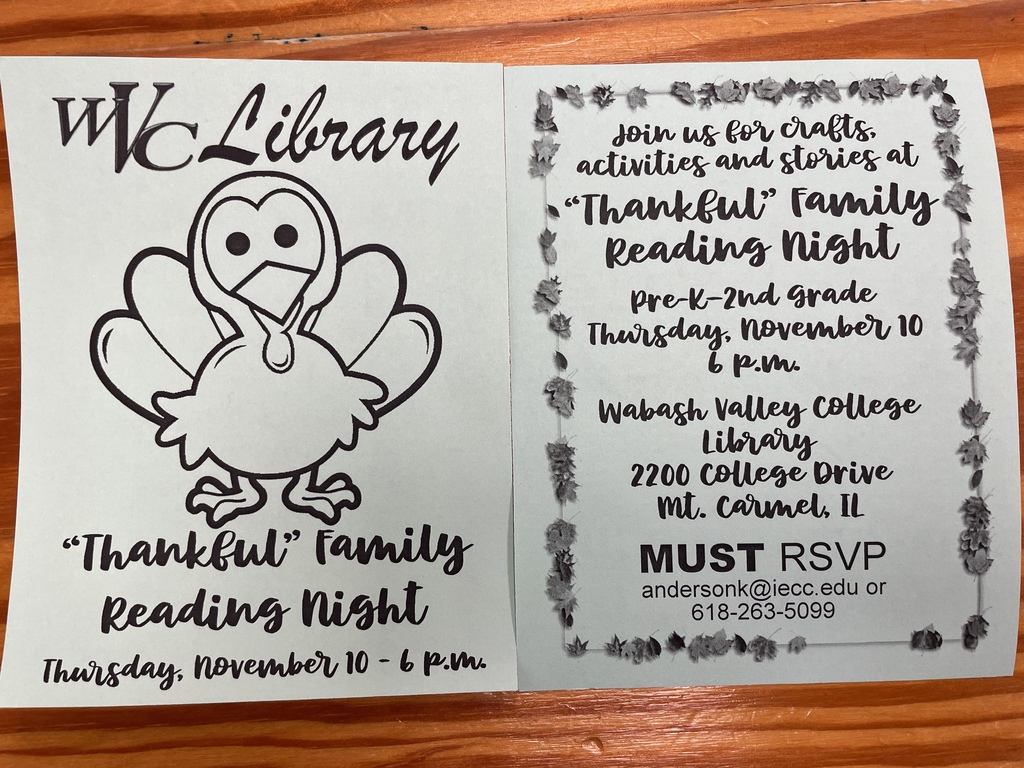 Students who participated in this year's Red Ribbon Week dress-up days all week were entered in a drawing to win a goodie bag of prizes. Congratulations to our winners: Abigail Hipsher (Junior High) and Bennett Morris (Elementary)! Thank you to the Allendale School Student Council Members and Sponsors for a great Red Ribbon Week!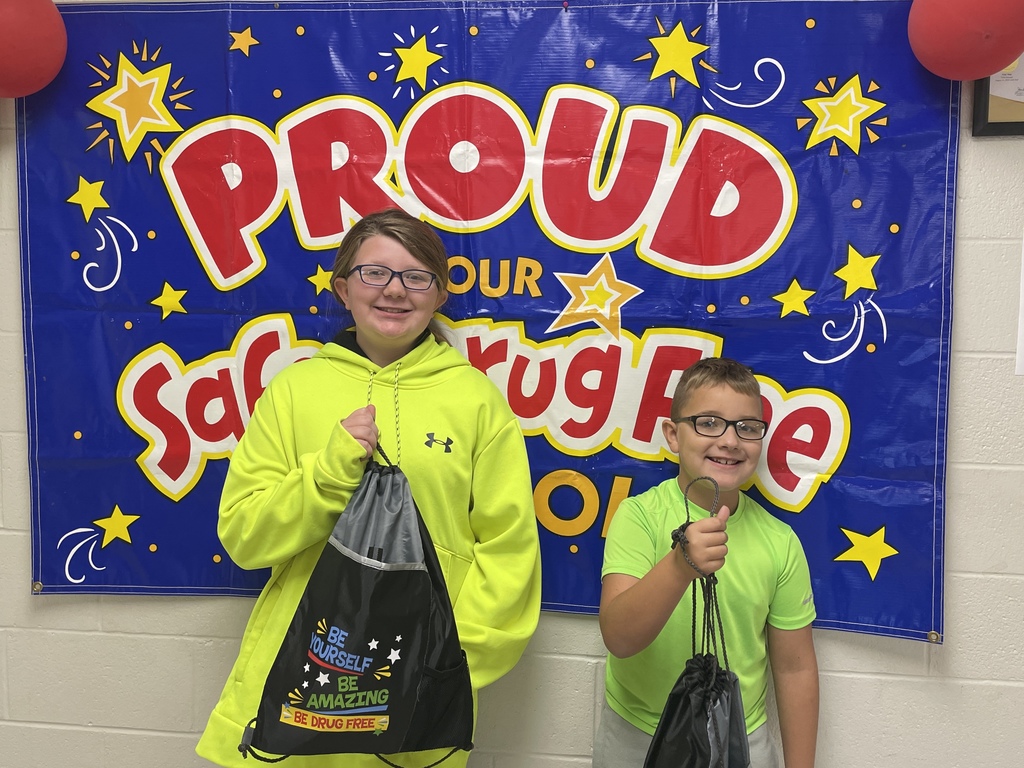 Congratulations to our Red Ribbon Week NEON Day Winners: Logan Doerr (Junior High) and Jackson Cooper (Elementary)! "Our Future is Too Bright For Drugs!"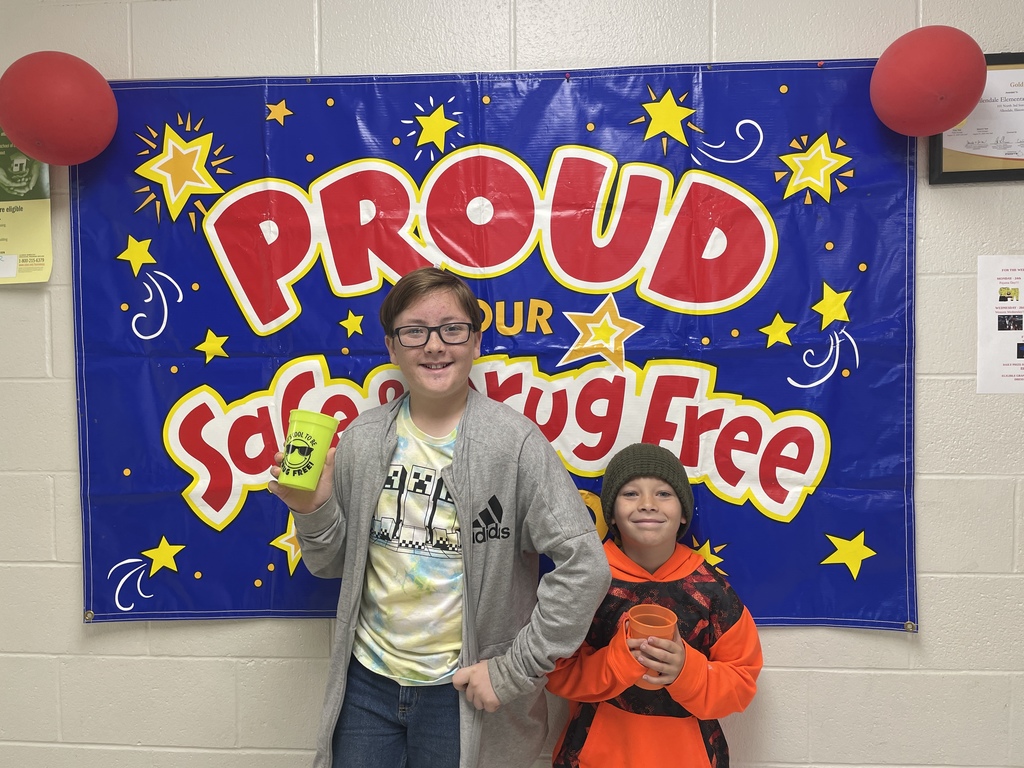 "Lei Off Drugs!" Congratulations to our Red Ribbon Week Hawaiian Day Winners: Liam Witsman (Elementary) and Quentyn Blythe (Junior High)!